November 15, 2020: Timothy Donnelly
We appreciate your donations of any amount. Suggested amount: $5.00.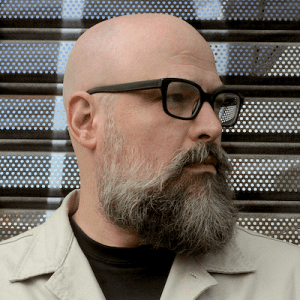 Timothy Donnelly's most recent book of poetry is The Problem of the Many (Wave Books, 2019). His other collections include Twenty-seven Props for a Production of Eine Lebensezeit (Grove, 2003) and The Cloud Corporation (Wave, 2010), winner of the 2012 Kingsley Tufts Poetry Prize.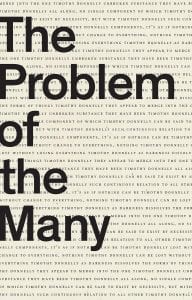 With John Ashbery and Geoffrey G. O'Brien, he is coauthor of Three Poets (Minus A Press, 2012) and his chapbook Hymn to Life was published in 2014 by Factory Hollow Press. His poems have appeared in American Poetry Review, The Believer, The New Yorker, The Nation, The New Republic, The Paris Review, Poetry, Poetry London, and elsewhere, as well as in the Best American Poetry and Pushcart Prize anthologies. Donnelly is a recipient of a Columbia Distinguished Faculty Award, the Poetry Society of America's Alice Fay di Castagnola Award, and Paris Review's Bernard F. Connors Prize as well as fellowships from the Guggenheim Foundation, the Lannan Foundation, and New York State's Writers Institute. He is Director of Poetry at the Writing Program of Columbia University's School of the Arts and lives in Brooklyn with his family.
The reading via Zoom begins at 4:00 p.m. followed by Q&A.
Please go to this link to register. Fill out the form and you will receive the Zoom link to the reading via email.